Strategic Thinking Development
September 21, 2022
Half-Day Workshop – 20th October 2022 from 9am–12.30pm, Presented Nina Field
Strategic thinking is a concept that is commonly poorly defined and understood, yet it is widely accepted as a critical leadership skill. This workshop is for in-house psychologists and talent professionals who want to have an impact on strategic thinking capability across their organisation. It is also relevant to consultants who are interested in strategic thinking capability in the context of competency design, learning and development, talent identification, or succession planning.
The session will focus on gaining a detailed understanding of what makes up a strategic thinking competency, how it differs role level, and how individual development needs can be identified and met. Participants will have the opportunity to develop their own ideas about what strategic thinking competencies might look like in their organisation and will leave with the foundations necessary to embed them in talent systems.
Presenter: Nina Field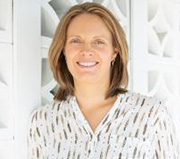 Nina is a business psychologist with a passion for building capability in leaders, teams and organisations. She has a particular interest in building strategic thinking capability in leaders.
Nina has spent the last 19 years working with people and how they think and act. She spent 11 of those years as a Navy Psychologist optimising leadership and people performance in demanding environments. During that time, Nina made her foray into strategy when she developed a recruitment strategy for the New Zealand Defence Force (NZDF), an organisation of 10,000. Working on strategy got her curious about the psychology of strategic thinking and started her on the path to her work today. Through coaching, teaching and facilitation, Nina blends the strategy and psychology fields to acknowledge the human element of this critical business skill. She loves to see people develop in transformative ways and gain clarity and confidence along the way.